Thanksgiving is almost here!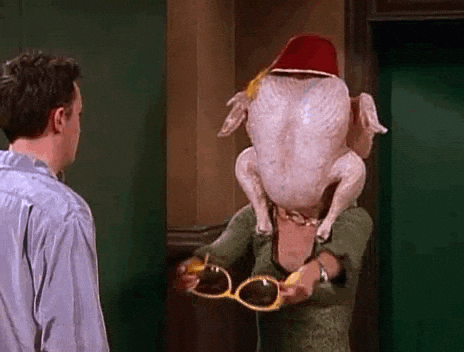 This is a day to reflect on and be grateful for all the people, places, and things that make your life happy and comfortable.
And then the next day you can fight off the hordes of humanity all vying for the last 55″ flat screen TV at $40 at the local Black Friday sale.  Yay!
To help celebrate this time of the year (the Thanksgiving part, not the Black Friday part) we've set up a special Thanksgiving display in our library.  This display will cover all aspects of this special holiday — but most importantly, it will cover food.
Deciding what to cook and how long such cooking will take place can stress out the best of us. Our display will include a range of cookbooks that will help you plan the big day!
We've also got a range of selections that include the Native American experience in our country and how they've also shaped our holiday.
So, swing by the library and celebrate with us!